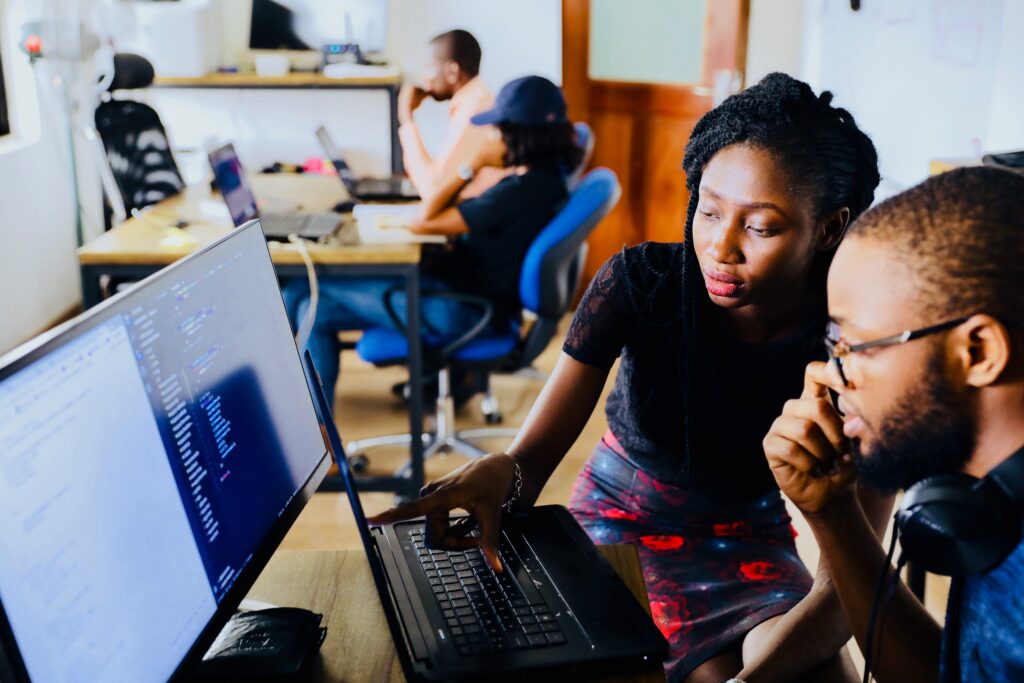 Our agency offers three bespoke services for donor partners and international organisations clients both locally and around the world.
Research, Evidence and Policy
We offer independent data, studies and policy analysis produced by African researchers and experts with deep understanding of the challenges facing the continent. For us, African perspectives informed by robust data should be at the heart of solutions to our developmental problems.
Programme Development & Implementation
Our team of associates are experts in programme design, management, monitoring and evaluation.
Training
Our training sessions are evidenced-based and informed by lessons learnt from our research, policy analysis and programme delivery. They are designed to be hands-on and practical ensuring optimal learning experience for our participants and direct application once they return to their workplaces or organisations.
Our target group are mainly NGOs, state actors: civil servants and non-state actors: civil service organisations and donors.
We are committed to producing quality research, policy analysis, programme development and training.
Our Offerings
---
Research, Evidence and Policy
Policy research and dissemination
Evidence-informed policy dialogue
Data production services and management of large scale surveys
Baseline, midline and end-line studies/surveys
Impact assessments
Monitoring, evaluation and learning (MEL)
Programme Development & Implementation
Programme design and management
Due diligence assessments
Value for money (VFM) assessments
Fiduciary risk assessments (FRA)
Project expenditure verifications
Call down (short and long term) Embedded Technical Advisors (ETA) across Africa
Training
Capacity building of state and non-state actors
Training in participatory research methods
Training in elite interview techniques in African contexts
Training in programme design and management
Training in the development of research tools for real-life research in African contexts
Training in education leadership and whole school improvement reforms
Training for global north researchers on effective approaches to accessing and researching African systems and societies
Training in effective communication strategies for local education and development stakeholders
Our Approach
01. Enquire
Call, email or leave us a message with your query or request.
02. LISTEN
We will hold inception meetings with you, our client, to understand your needs.
03. ADAPT
We will work together to tailor our services to best meet your needs.
04. DEPLOY
We will assign associates with the requisites know-how to deliver optimal results.
Ready to work with us?